Users spent 69 billion hours on the short video platform per month, a quarter-on-quarter increase of 13.82%.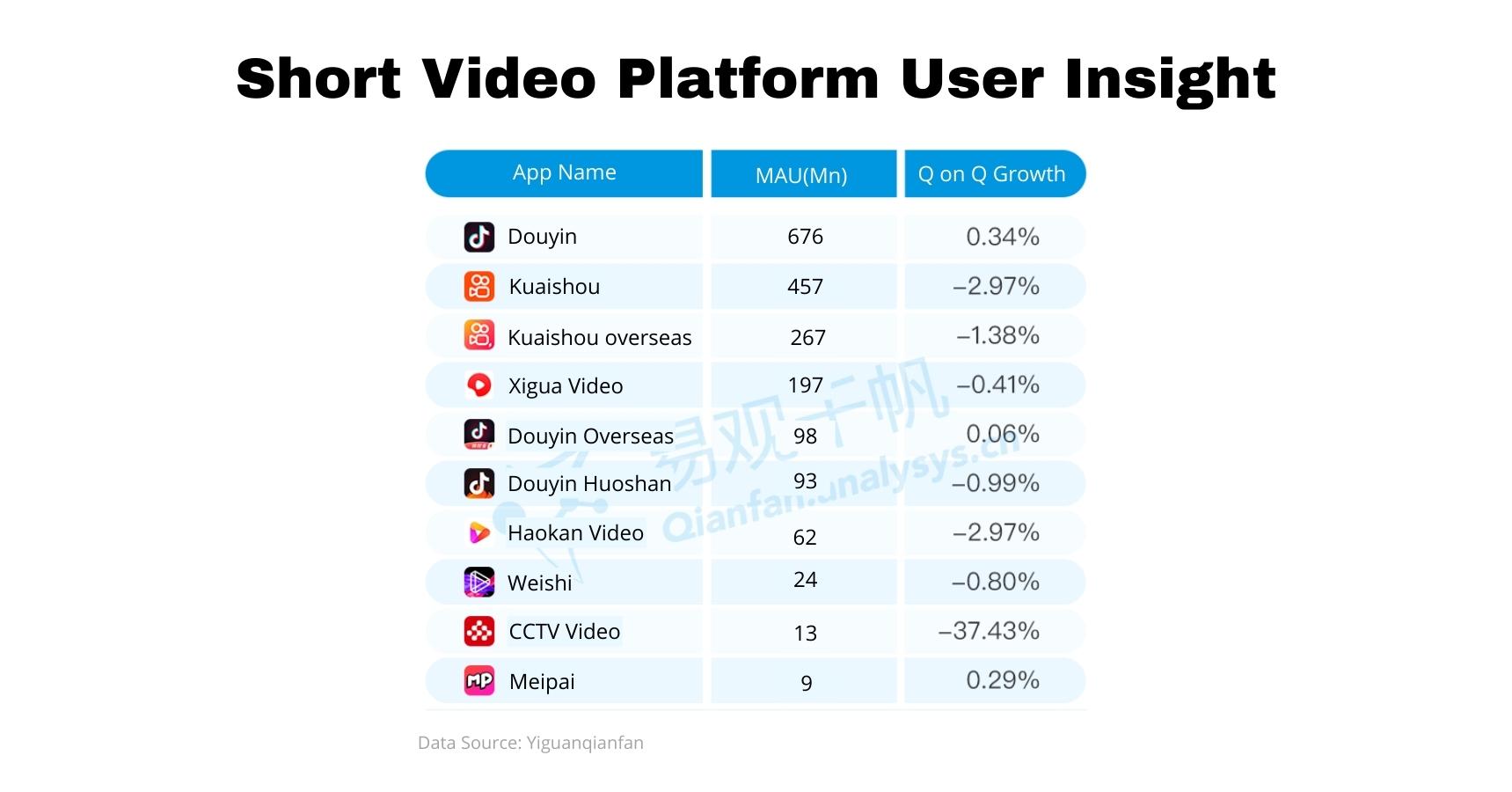 In the short video industry, the top short video platform Douyin had 676 million active users in March, an increase of 0.34% compared to February; the number of Kuaishou active users was 457 million, a drop compared to February. In addition, CCTV was affected by the end of the Beijing Winter Olympics in March, and the number of active users fell back to the level before the Winter Olympics.
Under the new regulations, the personalization algorithm is limited, and the top short video platform adjusts its strategy and actively responds to reduce impact from the new regulations
On March 1, the new regulations on personalization algorithm "Internet Information Service Algorithm Recommendation Management Regulations" were officially implemented, clearly requiring the platform to set up a convenient "close personalized recommendation" entrance in an obvious position, and returning the option of whether to use personalized recommendation to users. Under this new regulation, major apps have successively launched the one-click off algorithm recommendation function. After the user chooses to turn off personalized recommendation, the accuracy and time-efficiency of user portraits and tags will be affected. The accuracy of targeted advertising and the efficiency of traffic operation will decrease accordingly. The model of content distribution based on algorithm recommendations will face challenges.
In response to the new regulation, Douyin, an "interest e-commerce" platform, began internally testing new functions, launching buttons such as "not interested" and "dislike", asking about the reasons for "not interested" in order to collect information of user preferences in a more refined manner. On one hand, these measurements are a response to the limitations of previous personalized recommendation model, making up for the lack of data caused by users turning off algorithm recommendations. On the other hand, it is an attempt to optimize algorithm learning, improve user precision and reach users through algorithm recommendation and refined operation, achieving higher conversion efficiency.